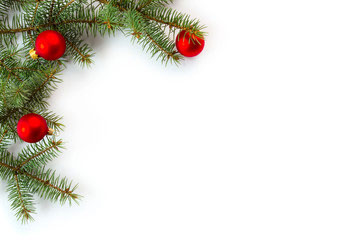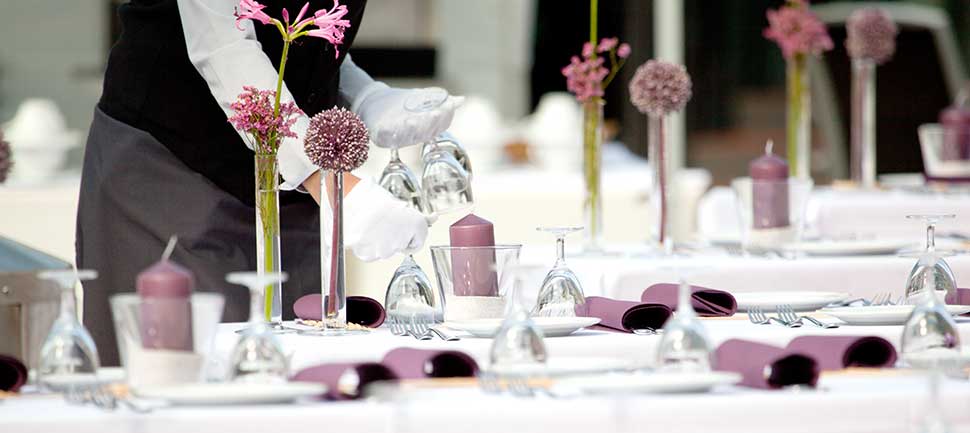 Preparation, service and clean-up... leaving you free to
enjoy your celebration.
Whether your occasion is in-home or at a rental hall, our servers arrive early to set up for your party. We can assist in transferring and redecorating delivery food, finishing your cooking, heating up appetizers, plating the food for guests, and much more!
We assist with final food preparations assisting you or your caterer. We also handle table setups, bar and appetizer prep, and taking care of everything before your first guests arrive.
Our goal is to follow your specific instructions and do things as you want while also bringing in our professional service skills and experience. After the party, we provide a thorough clean-up.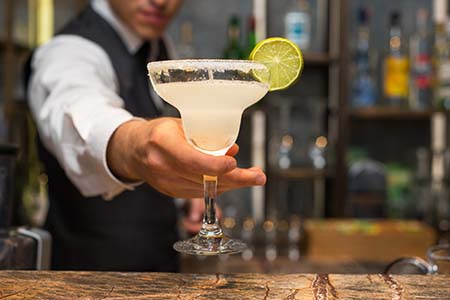 Waiters
Every event is different, but for the most part waiters perform the following job functions: Waiters assist in the unloading and setup of catering equipment, and party rentals, passing appetizers, keeping the party area tidy, attending to guests, serving the main entrée (sit-down or buffet), and dessert, clearing table settings, and packing up the completed event.
Bartenders
The core responsibility of bartenders is serving beverages (alcoholic & non-alcoholic) to guests at your event. Depending on the type of event bartenders may be also asked to serve wine tableside.
PARTY
PROFESSIONALS CT
SERVING WESTERN CONNECTICUT AND WESTCHESTER COUNTY
Wait Staff, Bartenders & Servers
(203)746-6929